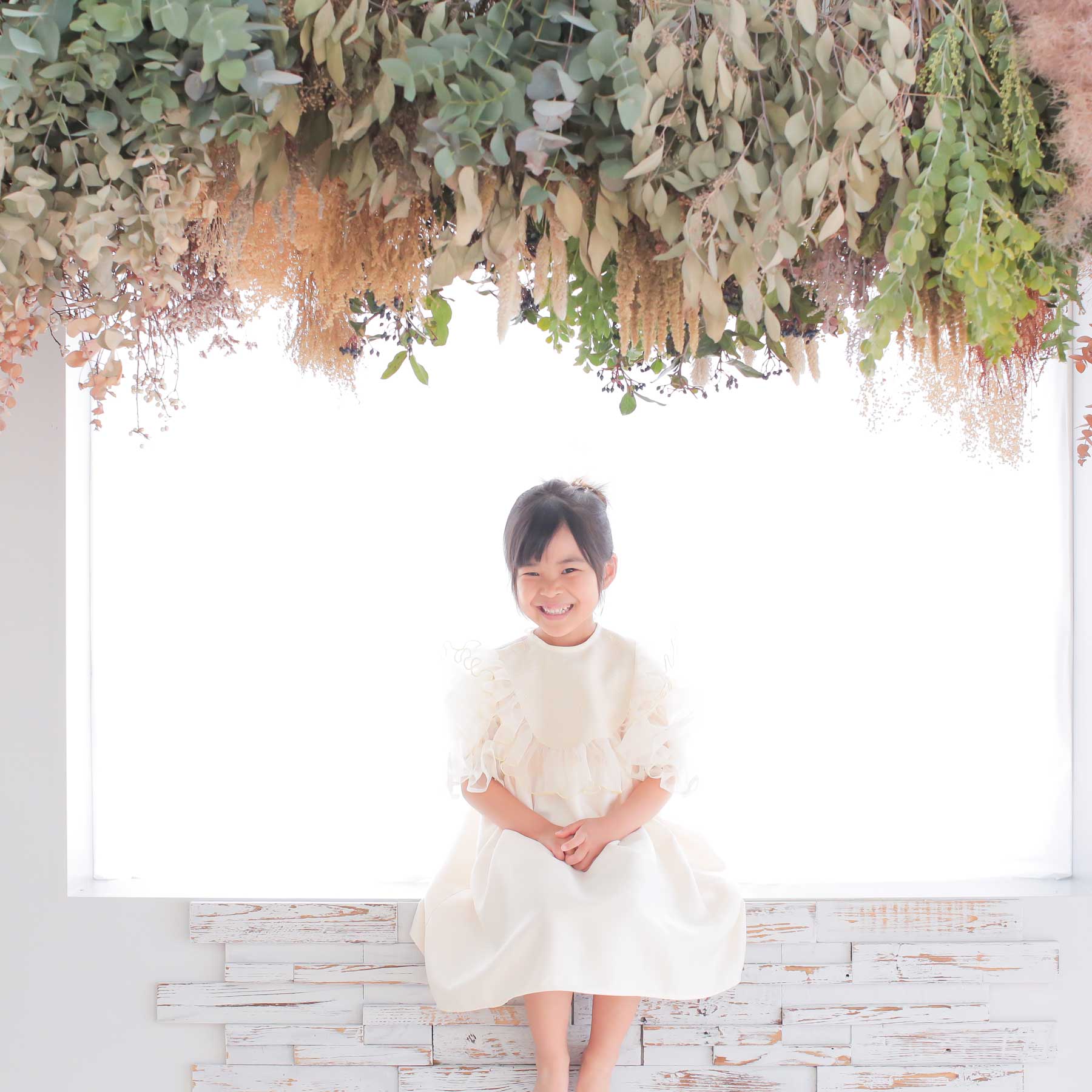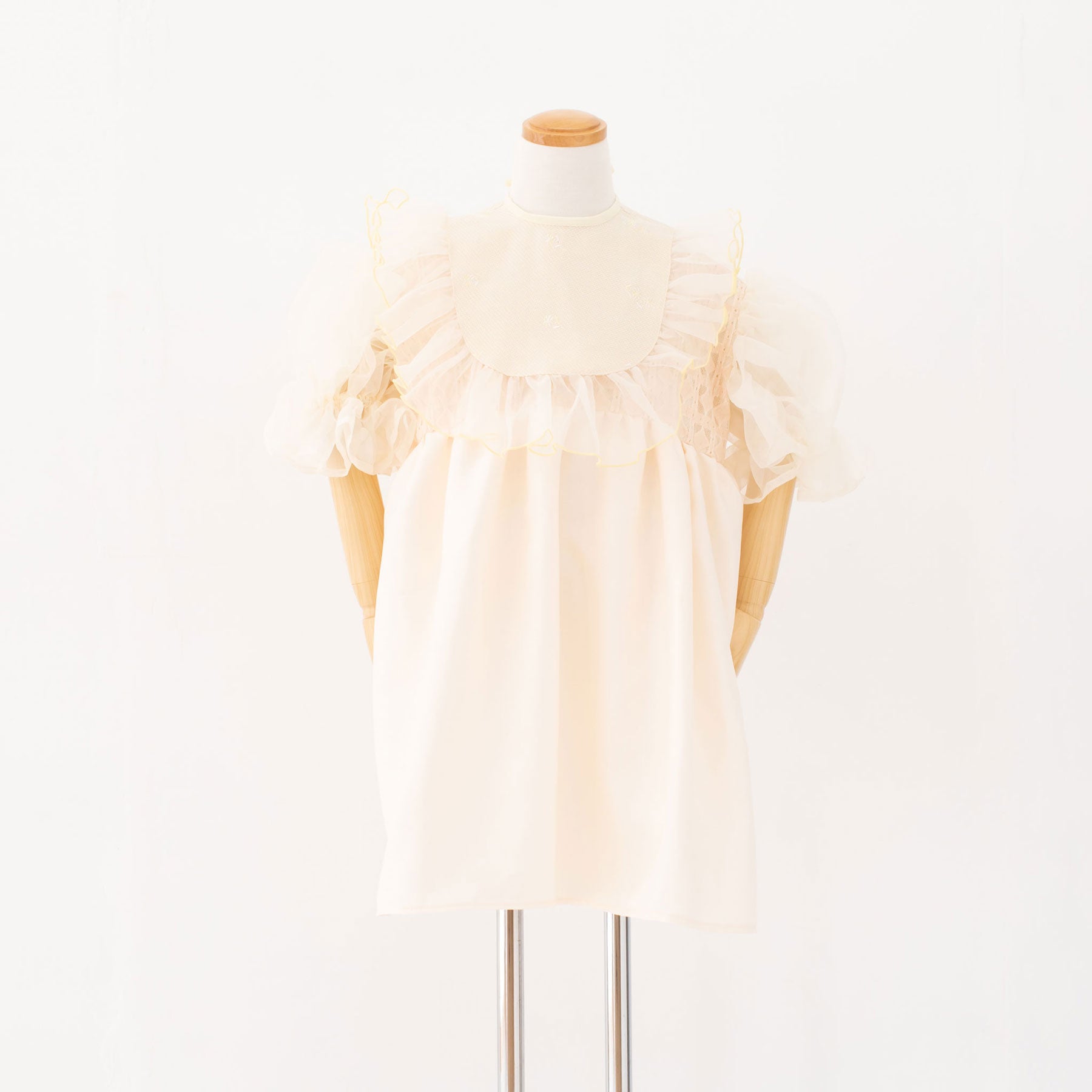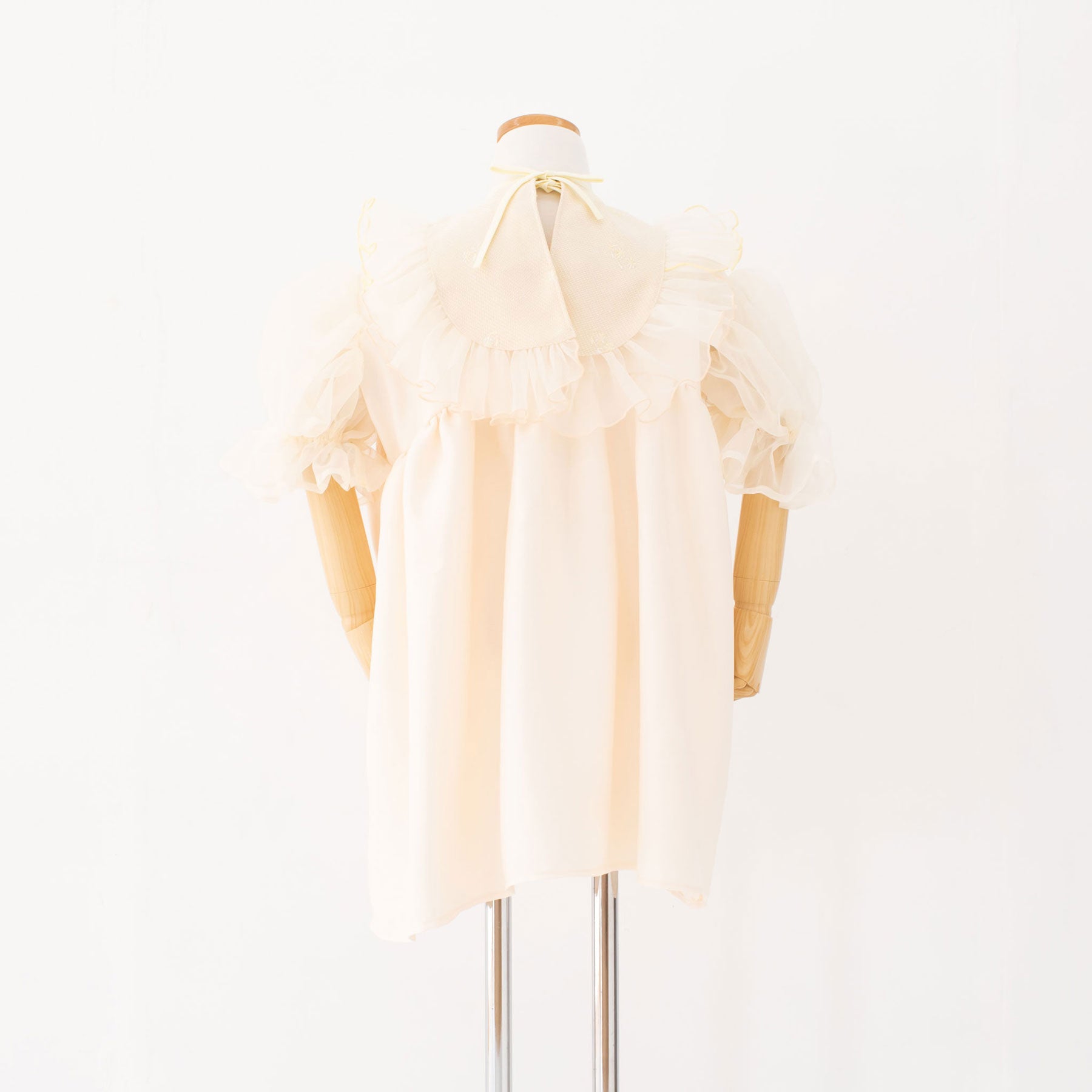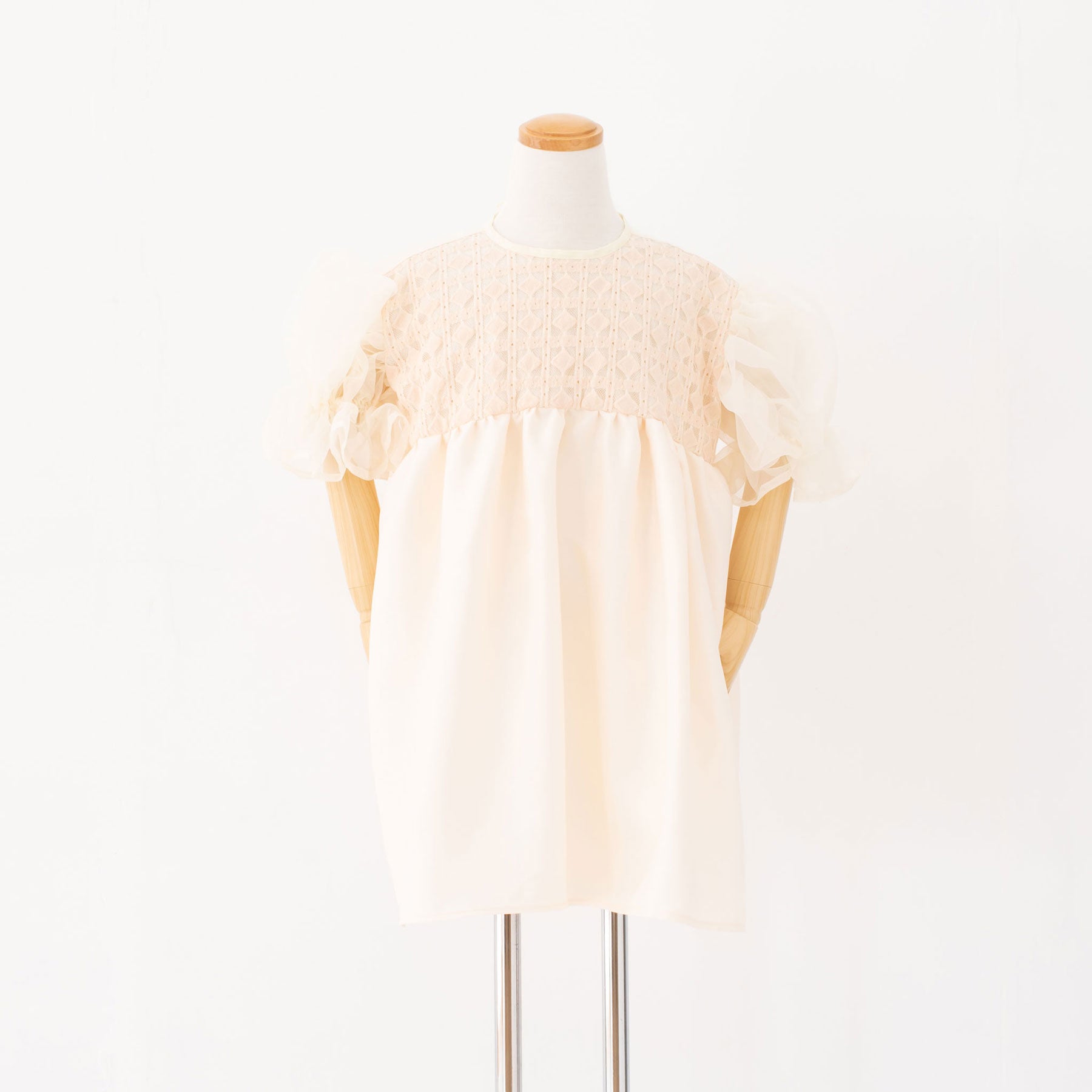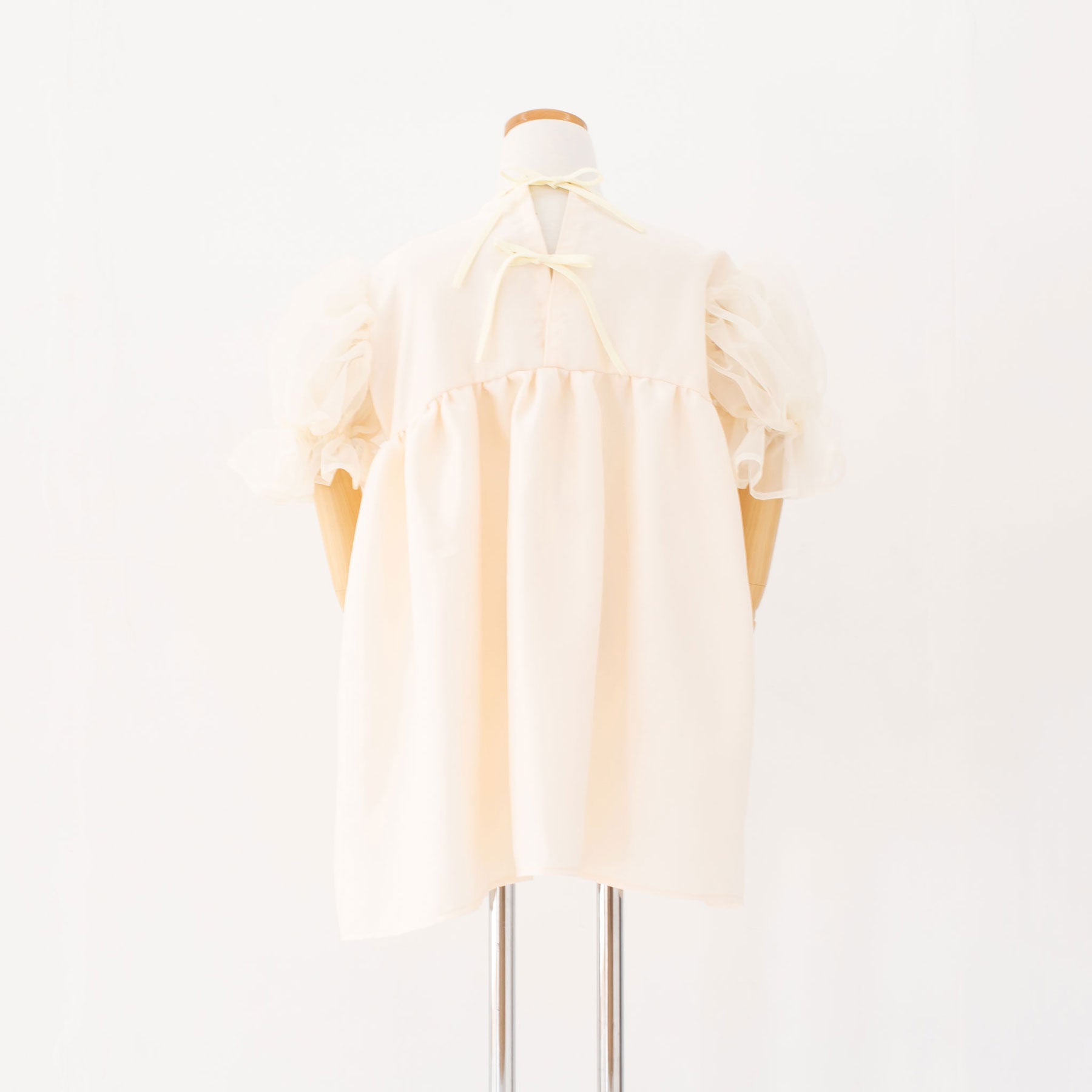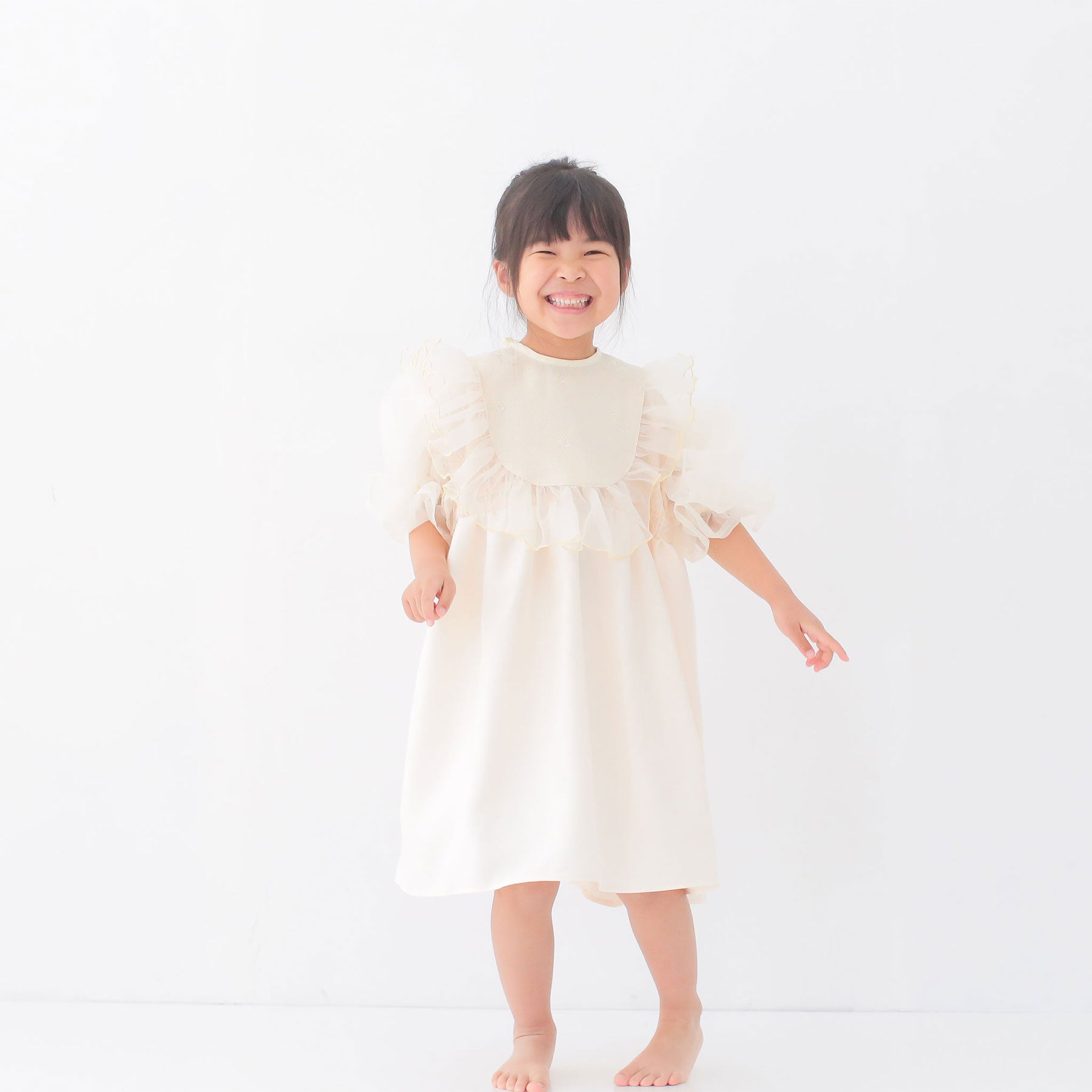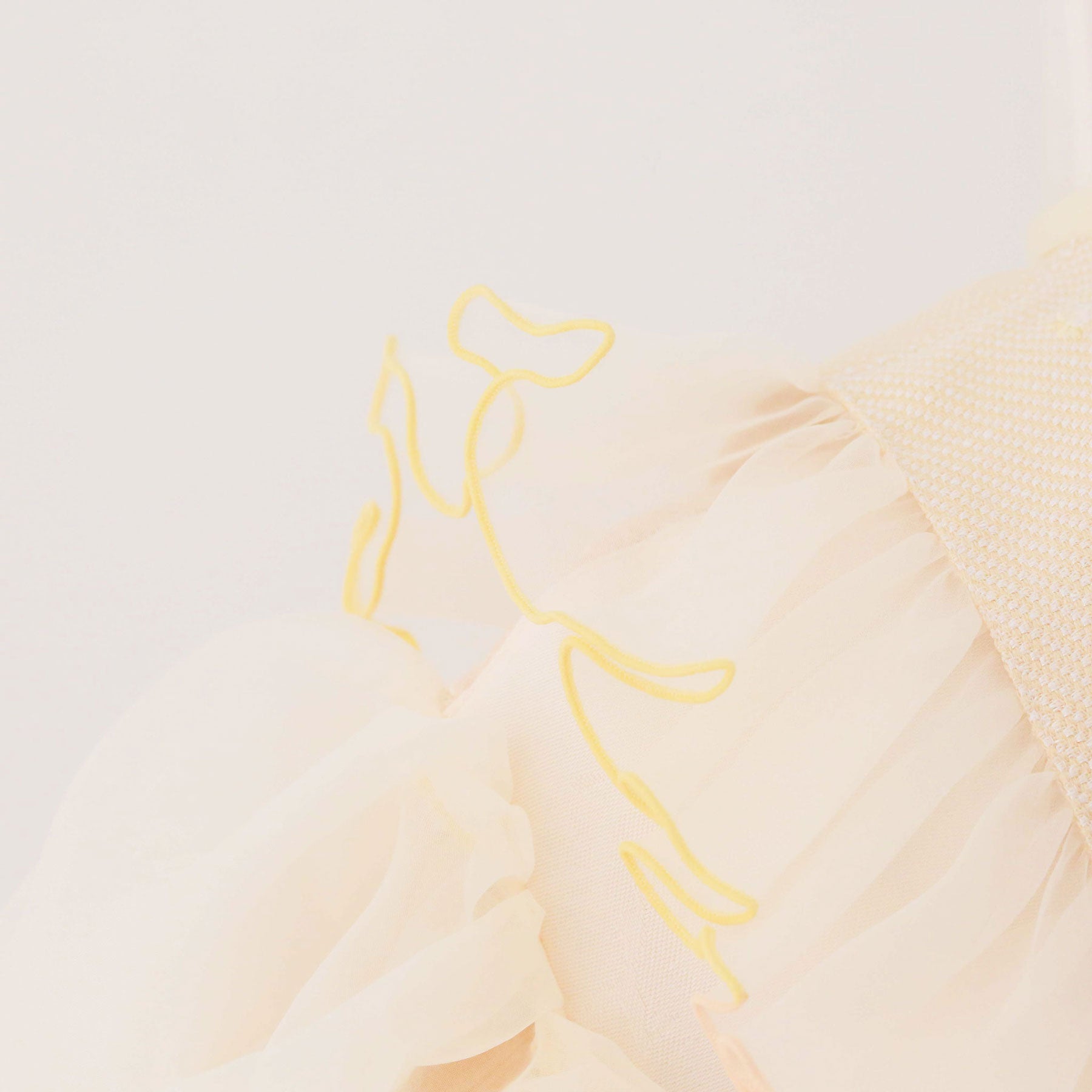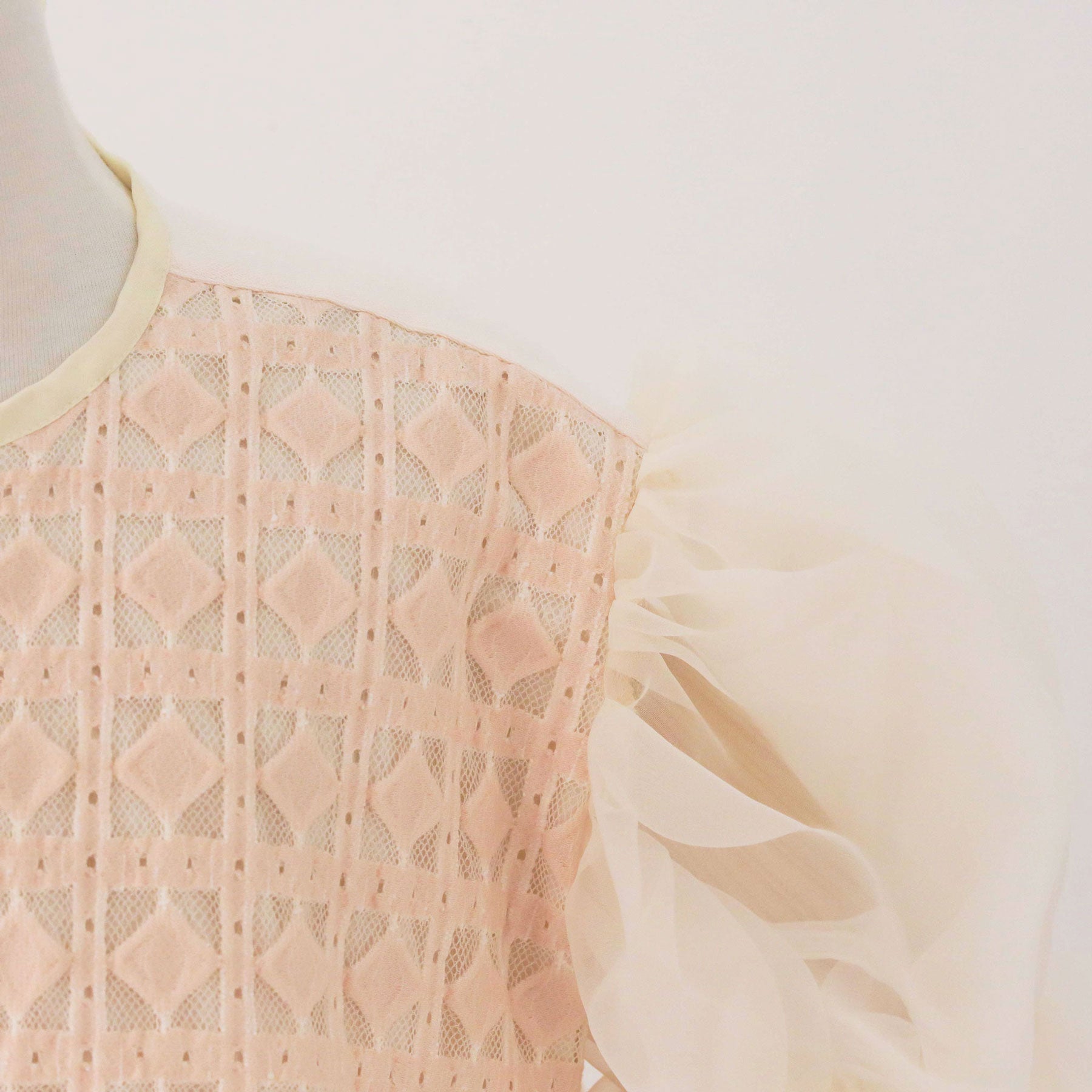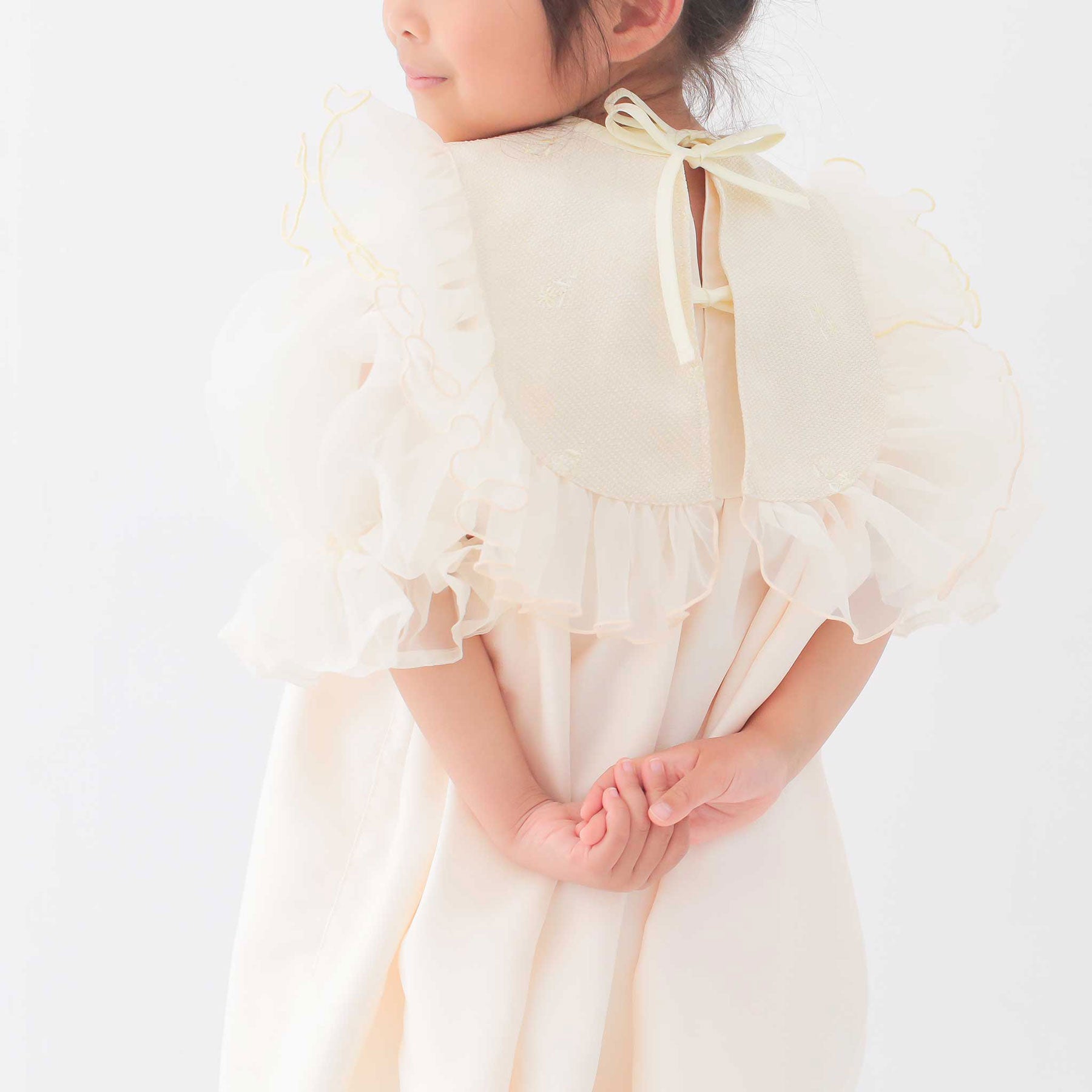 One-piece dress with fluffy sleeves and collar
Sale price

¥6,500
Regular price
(/)
---
This dress is made of a combination of soft pink textiles that resemble cherry blossoms.
The skirt is made of a resilient fabric with a detailed pattern woven in the same color.
The fluffy sleeves are made of a soft, see-through material with a frosted impression, and the moderate elasticity keeps the silhouette fluffy and beautiful without sagging.
The chest is decorated with fluffy, three-dimensional lace. The pink color, which is darker than the base color, adds a sense of dimension.
The large tasseled collar with embroidered flowers is surrounded by frills of fringed tulle, making it look even more gorgeous when worn in layers.
The dipping collar can be easily removed.
This dress is very elegant, combining a variety of different materials in simple and gentle colors, resulting in a design with a soft worldview, like a Vichyssoise with floating flowers.
This natural yet elegant one-piece dress is easy to wear for formal occasions such as presentations and special occasions.
☆You can read more about it on our blog. Please have a look.
The dress is made with a loose silhouette and can be worn by children up to about size 120. Please refer to the table below for detailed measurements.
(Model: 111cm / Weight: 17Kg, Mannequin size: 120cm)
Anshin Plus
"What if it gets dirty?
"What if it gets torn?
Recommended usage scenarios
Photo studio shooting
Presentation
Graduation ceremony
Location shooting
Dimensions
| | |
| --- | --- |
| Length | 66.5cm |
| Body width | 48cm |
| Shoulder width | 38cm |
| Sleeve length | 18cm (+8cm ruffle) |
| Fit collar width | 17cm (widest front part) td> |
*Actual measurements taken while lying flat.
*For more information on how to measure the dimensions, please see Size Guide.
If you have any questions, please feel free to Contact or chat.
着丈:66.5 cm
身幅:48 cm
肩幅:38 cm
袖丈:18 cm

※平置きの状態で測った実寸です。
※寸法の測り方についてはサイズガイドをご覧ください。
フォトスタジオ撮影
卒園・卒業・入学式などのセレモニー
ロケーション撮影
白系のタイツやレースの靴下、グレーやホワイト、ピンク系のストラップシューズとの組み合わせがおすすめです。
柔らかいシースルー素材と、細かい刺繍が入った生地の組み合わせ。 袖はチュール、胸元は立体的なレースを重ねて使用。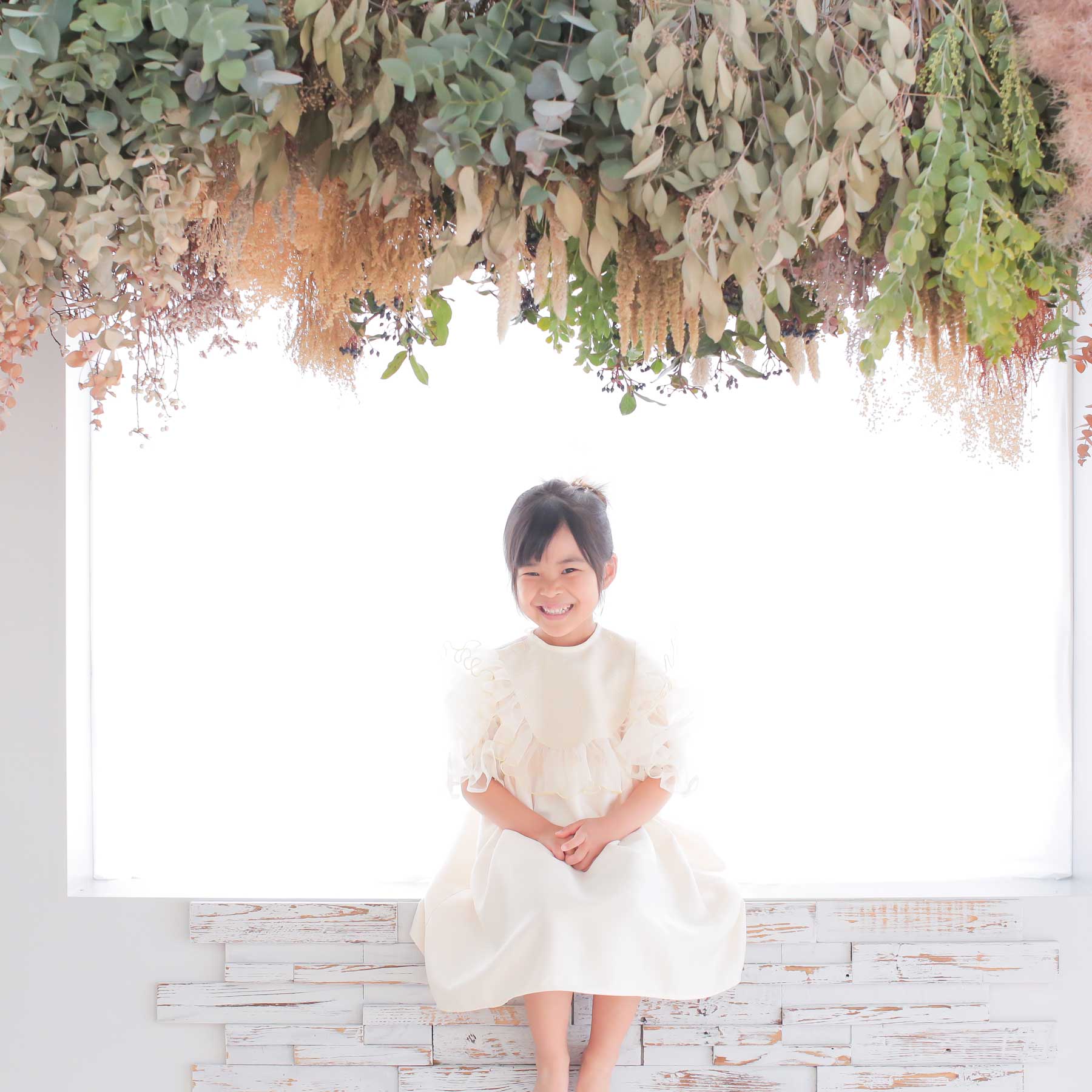 One-piece dress with fluffy sleeves and collar
Sale price

¥6,500
Regular price
Choose options